As we have stated in our Church Covenant: We will nurture the children of our congregation in the Faith, teaching them by word and example the Anabaptist heritage. The middle and senior youth meet with the youth groups provided by Christ United Methodist Church followed by additional time of Christian formation led by Rochester Mennonite Church teachers. An equipped nursery is available for parents to use.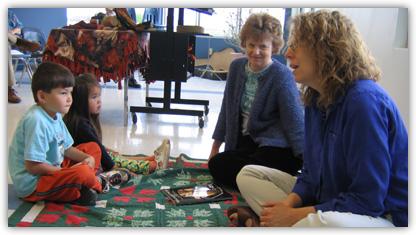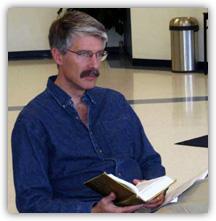 We utilize both topical and Biblical studies from Mennonite Publishing Network including the Good Ground Bible Studies and the Faith & Life Adult Bible Study. Attendees can expect an atmosphere where participants may openly discuss their perspectives and contribute to each other's spiritual development.
Examples incllude:
Healthcare access and health promotion as summarized in this document.
"Return to the Earth." This project supports Native Americans in burying unidentifiable ancestral remains now scattered across the United States and enables a process of education and reconciliation between Native and Non-Native peoples.
"Get Up Off Your Knees," a devotional study based on the music of U2.
"National Identity: The promise and peril of living as faithful Christians in America."
"Teaching and Learning" based on Proverbs, Ecclesiastes, and Song of Songs. This is a from the Adult Bible Study provided by Mennonite Publishing Network.
Anabaptist Dramatic Readings which are accounts of Anabaptist martyrs during the late 1500s.
Book of Mark using the biblical text and discerning the meaning for our lives as a group. The discussants considered three questions: 1) What does the passage say? 2) What is meant by what is said? 3) What does it mean for me?
Jesus Did It Anyway: The Paradoxical Commandments for Christians.
"Dig In" which is a resource supporting the Year of the Bible initiative.
"Returning Veterans, Returning Hope: Seeking Peace Together", a six week Sunday School curriculum focused on returning veterans and how the church can play a part in their healing journeys.
"Begin Anew: Christian Discipleship Seminars" by Palmer Becker.
Adult Bible Series "The Gift of Faith" based on Mark and Luke.
Anabaptist Essentials: Ten Signs of a Unique Christian Faith by Palmer Becker.
With the Word on Isaiah.
Why Did Jesus Die and What Difference Does it Make by Michele Hershberger.
Trouble I've Seen by Drew G.I. Hart on racism within the church.

Women's Bible Study will meet every other Friday. Past studies included "Let Justice Roll Down, Women Engaging the World" by Rebecca Seiling and "Seek Peace & Pursue It: Women, Faith, and Family Care" by Elizabeth Soto Albrecht, a convert to Anabaptism and a present Mennonite Church leader. Contact Lois Kennel with questions.